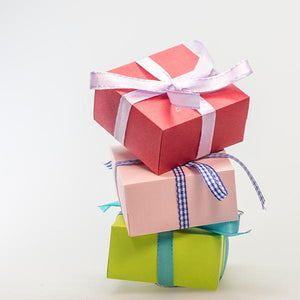 Birthdays and gifts are getting easier now! Why not try our gift-wrapping service? This way you can gift one (or more) of our lovely goodies and we will take care of the rest!
All gift items are wrapped in 100% recycled and recyclable wrapping paper. 

If you would like to use this service, you can select an option at the checkout, as well as a message for the gift receiver if you wish :)
Browse our cards collection so you can add it to your gift.